About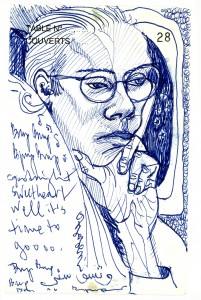 Otso Lähdeoja : PhD, Researcher, Composer, Musician.
Otso lähdeoja is a Finnish composer, guitarist and researcher in digital arts. He holds a doctorate in music from Paris VIII University and has led a myriad of crossover artistic projects over the past ten years. His works include musical ensembles, solo and group albums, multimedia projects, music-poetry, installation art and music for dance performances. An international figure, he lives and works between Finland, Canada, Belgium and France, in addition to which he has toured around Europe as well as in U.S.A., Korea and India. For the academic year 2012-2013, he worked as a postdoctoral researcher at Sandeep Bhagwati 's Matralab, Concordia University, with the Québec Merit Scholarship for foreign students. Otso Lähdeoja is currently an Academy of Finland Researcher at University of the Arts, Sibelius Academy, Helsinki. His research interests are: 1) Structure-Borne Sound for Music and Intermedia Creation, 2) Augmented Instruments & Active Acoustics, 3) Embodied (Music) Cognition, 4) Digital Humanities (Post-Media Studies). Otso Lähdeoja currently leads the Academy of Finland "Active Acoustics – Smart Audio objects at the Interface of the Material and the Digital" research project, as well as the "Active Acoustic Augmented Instruments" project funded by the Nordisk Kulturfond's Handmade scheme.
Otso Lähdeoja is an omnidirectional researcher of all things sonic.
A man of many faces and many places, he carefully crafts his patterns of sound and thought in between salient categories, in yet uncolonized territories.
Imagination grows from the unknown.
Unmapped territories present the possibility for something else to be imagined.
At the anthropocene, with all lands conquered, every mountain climbed, every species named and indexed;
– where is the horizon of our imagination?